FINN COMFORT METZ | MEN'S SHOE

.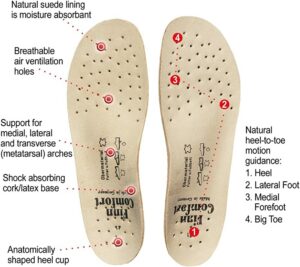 Crafted from high-quality leather, the FINN COMFORT METZ boasts a sleek and
sophisticated appearance that will elevate any outfit. But it's not about the look – these shoes are designed for ultimate comfort and support. The cork foot-bed provides exceptional cushioning and arch support, helping to alleviate foot and back pain and making them perfect for all-day wear.
The FINN COMFORT METZ is hand-crafted with precision, ensuring that each pair is made to the highest standards of quality. The attention to detail is evident in every stitch, making these shoes both durable and stylish.
Whether you're dressing up for a formal occasion or simply looking for a comfortable and stylish shoe for everyday wear, the METZ is the perfect choice. So why wait? Invest in a pair today and experience the ultimate combination of style, comfort, and quality