FINN COMFORT FUNEN | LADIES' SANDAL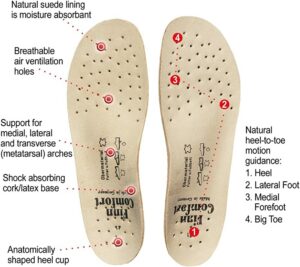 The Finn Comfort FÜNEN is designed to provide your feet with the utmost comfort, no matter where you go. Its unique half-shoe, the half-sandal design offers the perfect balance between coverage and breathability. The adjustable straps ensure a customized fit, while the soft foot-bed gently cushions your feet with each step.
The FÜNEN is perfect for anyone who wants to prioritize comfort and support. Its sleek, modern design makes it versatile and perfect for any occasion. Dress it up or down, wear it to work or to a casual event – the FÜNEN is sure to become your new go-to shoe.
Experience the unparalleled quality and craftsmanship of Finn Comfort with the FÜNEN. Order now and see for yourself why these shoes are a must-have for any wardrobe.
Colours: – SILVER/PLATINUM  – Black
Material: Leather
Shoe Type:  Ladies Sandal
Product Group: City
Fit : Medium to wide fitting