HI Energy Women's 526607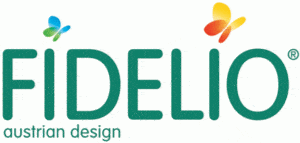 The Fidelio HI Energy Boot 526607 is designed with a removable footbed that is made of cork and latex, providing excellent support and shock absorption. The footbed is also designed to be orthotic-friendly, which means that it can accommodate custom orthotics or insoles for individuals with specific foot needs.
The boot is made with high-quality materials such as soft leather and a durable rubber outsole, which makes it suitable for various weather conditions. The boot also features a side zipper, which makes it easy to put on and take off.
Overall, the Fidelio HI Energy Boot 526607 is a comfortable and supportive shoe that is suitable for individuals who are looking for a sturdy and reliable boot for daily wear.
Don't see the size you are looking for ? Get in contact and we will do our best to get it for you.
Customer Service
Representatives are available to assist you Monday - Friday via phone +353 85 119 4923
Fast Shipping
Order by 4:00PM for same working day dispatch & lightning fast delivery.*
Secure Checkout
SSL enabled secure checkout. Fully PCI DSS compliant all major cards accepted
Reviews (0)
There are no reviews yet.