Mephisto Pietra Women's Sandal | Mobils Ergonomic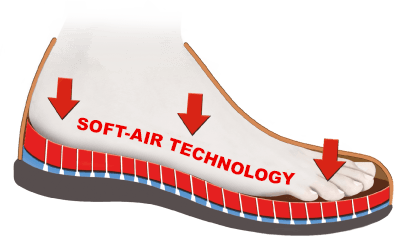 SOFT-AIR TECHNOLOGY
The innovative SOFT-AIR TECHNOLOGY is the secret behind the extraordinary walking comfort when wearing any MEPHISTO shoes: The flexible, permanently elastic and extremely soft SOFT-AIR midsole reduces the shock from walking to an absolute minimum. This relieves the joints, vertebrae and the spine – it is like walking on a soft carpet of moss, making you feel fit and full of energy even after many hours of wear.

ULTRA LIGHT
The ultra light outsole combines extreme suppleness with incomparable lightness. The assurance of a tireless walk.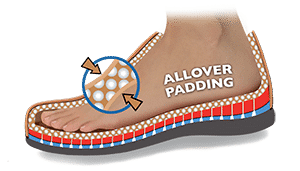 ALLOVER PADDING
One of the features of MOBILS shoes and sandals is their ALLOVER PADDING: soft and comfortable. This amazing padding applied between the lining and the upper leather ensures optimal comfort, softly surrounding your feet and avoiding unnecessary compression.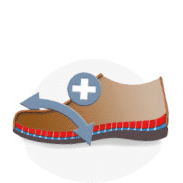 COMFORTABLE WIDTH
Put an end to pinching shoes! All our MOBILS ergonomic models have a comfortable extra-wide fit giving more space to the toe area. This provides a perfect fit and therefore incomparable comfort.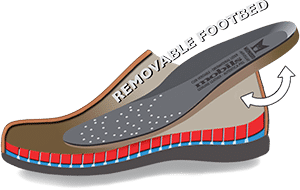 REMOVEABLE FOOTBED
The flexible removable footbed is made of natural and breathable materials that are shock absorbing as well. This footbed is easily replaceable. It could also be washed, promoting proper foot hygiene. The anatomic footbed adapts perfectly to the shape of the foot thus improving overall fit.
Women's Sandal Sizes
| | | | | | | | | | |
| --- | --- | --- | --- | --- | --- | --- | --- | --- | --- |
| US | 5 | 6 | 7 | 8 | 9 | 10 | 11 | 12 | 13 |
| UK (Mephisto Size) | 2.5 | 3.5 | 4.5 | 5.5 | 6.5 | 7.5 | 8.5 | 9.5 | 10.5 |
| EU | 35 | 36 | 37 | 38 | 39 | 40 | 41 | 42 | 43 |
| Inches | 8.6 | 9 | 9.4 | 9.8 | 10.2 | 10.6 | 11 | 11.4 | 11.8 |
| Centimeters | 22 | 23 | 24 | 25 | 26 | 27 | 28 | 29 | 30 |