Tahiti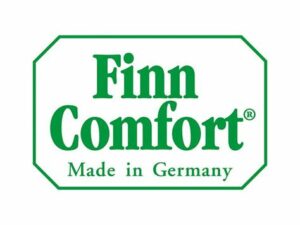 Fashionable and casual. The design has been developed in a balanced way – modern, and at the same time referring to traditional sports patterns. The upper of the shoes Finn Comfort Tahiti is made of the best materials with high vapor permeability – it allows our feet to breathe freely. Noteworthy is the sole made of a strong, flexible material with a tread profile, which will protect us from slipping. Shoes Finn Comfort for are at the same time the highest comfort and perfect fit, which has been achieved thanks to the use of modern technical solutions . Great utility values, comfort, and at the same time impeccable style – this is how you can sum up the features of this model Finn Comfort.
Don't see the size you are looking for ? Get in contact and we will do our best to get it for you.
Customer Service
Representatives are available to assist you Monday - Friday via phone +353 85 119 4923
Fast Shipping
Order by 4:00PM for same working day dispatch & lightning fast delivery.*
Secure Checkout
SSL enabled secure checkout. Fully PCI DSS compliant all major cards accepted
Reviews (0)
There are no reviews yet.