FINN COMFORT IACHIA | LADIES COMFORT SANDAL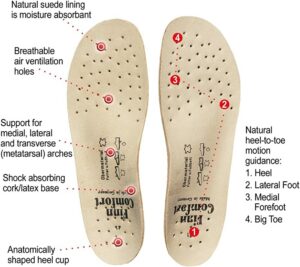 Crafted with premium materials, the Ischia sandal features a soft leather upper that gently hugs your foot, providing a secure and comfortable fit. The adjustable straps at the ankle and forefoot allow you to customize the fit to your liking, ensuring that your feet are always supported.
The Ischia sandal is designed with Finn Comfort's signature footbed, which features anatomically contoured support to promote proper alignment and prevent foot fatigue. The soft suede lining also helps wick away moisture, keeping your feet cool and dry all day long.
Whether you're running errands, enjoying a leisurely stroll, or maybe your running days are over, the Ischia sandal is your go-to sandal for all your comfort needs. The durable outsole provides excellent traction and stability, making these sandals ideal for any surface.
In summary, the Ischia comfort sandal from Finn Comfort is a must-have for women seeking top-notch comfort and support in their footwear. With its premium materials, customizable fit, and signature footbed, this sandal is the perfect addition to any wardrobe. Invest in your comfort and step into the Ischia sandal today.