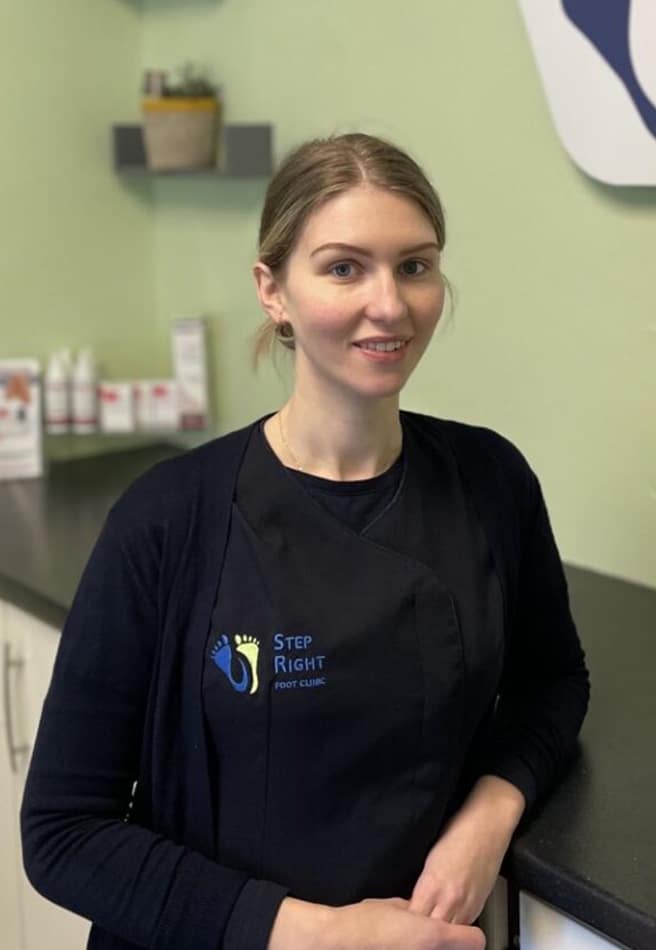 Líadan is one of our resident Foot Health Practitioners. Qualifying as a Pedorthist in 2018 her desire for foot health developed from there. In 2019 she travelled to Birmingham to receive her accreditation in the highly regarded College of Foot Health Practitioners. Since then Líadan has worked with people in varying stages of discomfort and has helped them achieve the level of comfort they all deserve. Líadan's previous studies in anatomy and physiology has led her to this fascinating field.
The Step Right team have a wide range of skills and expertise, as well as the passion to help you achieve the comfort you deserve.

A Pedorthist is a professional who has specialised training in modifying footwear and employs supportive devices to address conditions that affect the feet and lower limbs.
Many people suffer from foot-related problems, such as bunions, heel pain, ball of foot pain, and even knee, hip, and back pain caused by an imbalance in the feet. Pedorthists can help treat these problems conservatively (non-surgically) by creating or modifying footwear as part of an overall treatment regimen.
The correct footwear is a crucial part of treatment, as mobility is affected by everything that surrounds or touches the foot. Footwear modifications can also be performed to simply make shoes more comfortable.
Here at Step Right we are your online footwear expert. Based on our on-line assessment we will recommend the appropriate shoes for you and we will design and make an arch support customised to your feet